~~
The Ceremonial Cloak

~~

Starting at $350
Adorned with gemstones, crystals and emblems that may be painted, embroidered or appliquéd. Each one is an original .

It is ritually constructed during the proper moon cycle and then the finishing jewel, crystal, trim and embroidery work is completed. Finally just before shipping the cloak will be blessed by a High Priestess. Truly this piece will be one of personal power pieces and certainly one that you will be proud to wear. It is exceptional in every way, an heirloom you can pass on.


Reversible double symbol cloaks are available also. Inquire for pricing.

Due to the amount of work in these cloaks payment in full is required. Approximate shipping time is 6 to 20 weeks from receipt of payment.

Example Emblems:
We can create something special for you- ask us (additional fees may apply)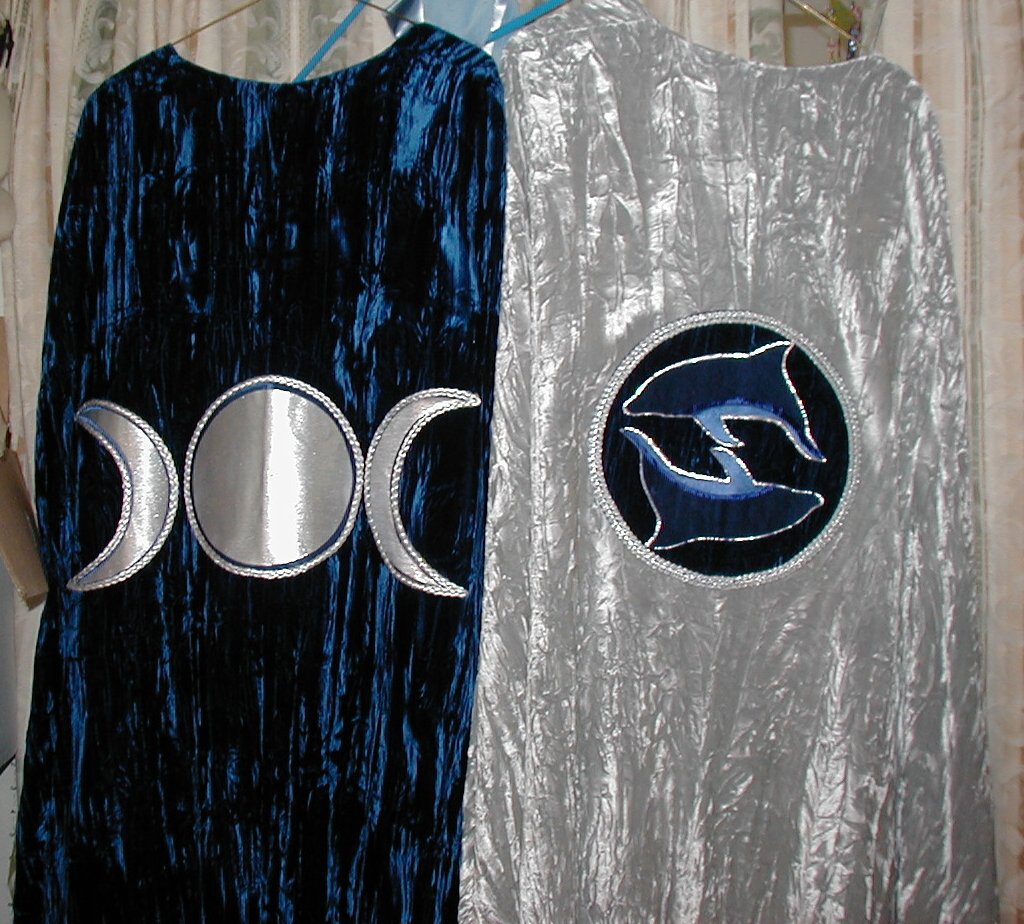 Triple Moon (left) and Dolphin Yin Yang (right)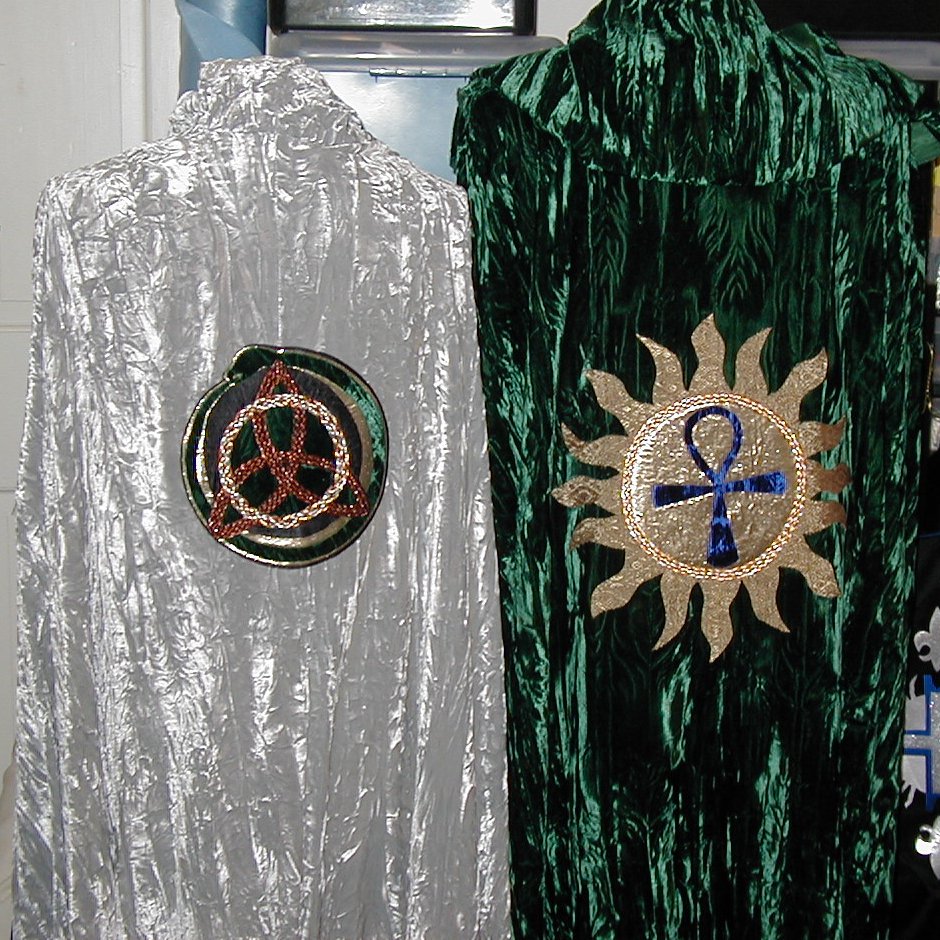 Oborus snake with triple goddess (left) and Aton the golden sun and ankh (right)

If, after reading all of the information in this item's description, you have
any remaining questions, please feel free to contact us:


Copyright © 1998 - 2014 ArcaneLore, All Rights Reserved
Makes of custom Renaissance, Tudor, Elizabethan, Medieval, Celtic, Period clothing
bridal gowns, garb, menswear, wedding dresses - wear the magick